Posts Tagged Choosing Wisely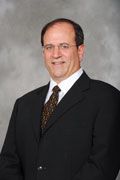 After an extensive look at ways to provide cost effective care to emergency department patients, the American College of Emergency Physicians believes there is room to improve the use of specific tests or procedures in emergency medicine to participate in the national "Choosing Wisely" campaign.
"Choosing Wisely" is part of a multi-year effort of the American Board of Internal Medicine (ABIM) Foundation to help physicians be better stewards of finite health care resources. The campaign encourages medical specialty organizations to identify five tests or procedures commonly used in their field, the necessity of which should be questioned and discussed by patients and physicians.
ACEP had previously declined participation in the "Choosing Wisely" campaign because of the challenges of this approach with the unique nature of emergency medicine, liability concerns, and a potential harm to physician reimbursement.
The College meanwhile remained steadfast in its commitment to cost-effective care and a high-value health care system, and last year, Immediate Past President Dr. David Seaberg appointed a Cost Effective Care Task Force, chaired by Dr. David Ross. The Task Force was charged with considering tests, processes and procedures with little or no value to emergency care that might represent meaningful cost savings if eliminated.
In a report to the ACEP Board of Directors this month, Task Force member Dr. Jay Schuur said that their Delphi panel and ongoing member surveys have suggested that a number of tests will meet the criteria of the "Choosing Wisely" campaign. They also determined that these tests would not increase the physician's liability, and would not negatively impact payments for emergency physicians.
After being reviewed by experts, emergency medicine leaders, and the ACEP Board, the report's data indicates that it would be appropriate for emergency medicine to participate in the campaign. A letter of ACEP's intention to participate was sent to the ABIM Foundation today.
The list of recommendations should be established by June. ACEP's Task Force is finalizing the evidence base for these recommendations, in part though the Emergency Medicine Practice Research Network (EMPRN). Attaching estimates of potential real-dollar savings to the recommendations is also being completed. Members of the Task Force and the ACEP Board believe this responsible approach will validate the substance of our recommendations, and provide assurance that there will be a real savings to the health care system while not impacting patient care.
But joining this national campaign is not the only approach ACEP is using its in journey to identify cost savings measures without compromising patient care.
In order for there to be a serious reduction in unnecessary tests and costs of defensive medicine over time, meaningful liability reform and safe harbors are vital. ACEP is encouraging ABIM and its campaign partners to lend their voices to the need for medical liability reform. This remains a top priority in ACEP's advocacy agenda.
Additionally, the College is working on other significant and impactful efforts, including proposing an elimination of the 3-day-stay rule and better management of transitions of care.
A variety of recommendations that strive to improve patient care and provide meaningful cost savings continue to be initiated, developed, and adopted by ACEP.  We are dedicated to ensuring that our specialty can be leaders in health care system efficiency while maintaining a high quality of emergency care and patient safety.
A campaign called Choosing Wisely has gotten some attention of late because of its stated goal of reducing health care costs by eliminating tests and procedures that are not "necessary." Since Choosing Wisely launched, nine medical specialty organizations have offered up their top five items for the chopping block.  These range from CT scans for fainting from the American College of Physicians to antibiotics for chronic sinusitis from the American Academy of Allergy, Asthma and Immunology.
ACEP was asked to join the campaign in 2011, and after extensive review and discussion at the Committee level, ACEP declined.  There are several reasons for our initial response:
Emergency physicians have no right of refusal with our patients and often pick up the slack for other members of our esteemed profession. A recent member poll showed that 97% of us report seeing patients on a daily basis who are sent to the emergency department by their primary care physician. Many of these patients have been sent in with expressed instructions from the family physician to have this or that test ordered either because their office practice is swamped, the office is closed, or they lack the facilities to perform these tests. 
 
ABIM, the organization sponsoring the campaign, refused to allow any discussion of liability reform as a component of the Choosing Wisely campaign. To quote from the letter ACEP Past President Dr. Sandy Schneider sent to Daniel Wolfson, ABIM's Executive VP and COO: "This is a significant issue in emergency medicine and a critical factor as to why emergency physicians order the number of tests and procedures they do.  Unlike primary care physicians, emergency physicians are not chosen by their patients, who have a greater tendency to sue for any perceived untoward event. In addition, we often lack prior care information. It is simply not possible for emergency physicians to talk about reducing 'unnecessary' testing without including messages about the need for medical liability reform."
 
Emergency physicians approach our patients with the goal of eliminating anything life threatening. We cannot afford to miss anything, even something that seems like a long-shot. The consequences may be life or death for our patients. A test that is unnecessary for 99 patients may save the life of patient number 100.
 
Emergency medical care constitutes just 2 percent of all health care spending in the United States, no doubt in part because so much of the care we deliver is uncompensated. We are masters of efficiency and improvisation but there is only so far a dollar can be stretched. Emergency departments have been closing at an alarming rate across the country because so much care isn't paid for. This is not the place to cut costs any further.
 
Lastly, should ACEP participate in this campaign, it very well may assure that emergency physicians will not receive reimbursement for the five identified procedures or tests.
ACEP is dedicated to advancing emergency care and promoting evidence-based quality improvement measures for its patients. To that end, we are reevaluating our response to the Choosing Wisely campaign by developing a workgroup, comprised of members from the Reimbursement, Medical-Legal, EM Practice, Clinical Policies, Quality and Performance, and Public Relations Committees to examine the issue and prepare a proposal for ACEP Board consideration.
DAVID SEABERG, MD, FACEP
President, American College of Emergency Physicians