Posts Tagged mental health resources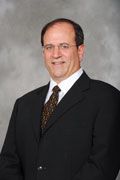 The American College of Emergency Physicians (ACEP) today expressed deepest sympathy to all those affected by the senseless tragedy in Connecticut and called on government at every level to increase investments in mental health resources and to ban the sale of assault weapons and high-capacity magazines.
Emergency physicians see the tragic consequences of gun violence every day. Our hearts go out to the families of the victims and to everyone affected by this terrible event in Newtown.  We deplore the improper use of firearms and support legislative action to decrease the threat to public safety resulting from the widespread availability of assault weapons.  We also are urging policymakers to restore dedicated funding for firearms injury prevention research.
ACEP's policy on firearm injury prevention endorses limiting the availability of firearms to those "whose ability to responsibly handle a weapon is assured."  It also calls for aggressive action to enforce current laws against illegal possession, purchase, sale or use of firearms.
The nation's emergency physicians call for increased funding for the development, evaluation and implementation of evidence-based programs and policies to reduce firearm related injury and death. We will fully support legislation that supports the principles of ACEP's policy on firearms injury prevention.
The lack of mental health resources in the United States has contributed to a significant increase in visits to the emergency department.  Psychiatric emergencies grew by 131 percent between 2000 and 2007, according to a recent study in Annals of Emergency Medicine.  This is symptomatic of the lack of resources for these patients.