Posts Tagged tests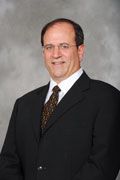 After an extensive look at ways to provide cost effective care to emergency department patients, the American College of Emergency Physicians believes there is room to improve the use of specific tests or procedures in emergency medicine to participate in the national "Choosing Wisely" campaign.
"Choosing Wisely" is part of a multi-year effort of the American Board of Internal Medicine (ABIM) Foundation to help physicians be better stewards of finite health care resources. The campaign encourages medical specialty organizations to identify five tests or procedures commonly used in their field, the necessity of which should be questioned and discussed by patients and physicians.
ACEP had previously declined participation in the "Choosing Wisely" campaign because of the challenges of this approach with the unique nature of emergency medicine, liability concerns, and a potential harm to physician reimbursement.
The College meanwhile remained steadfast in its commitment to cost-effective care and a high-value health care system, and last year, Immediate Past President Dr. David Seaberg appointed a Cost Effective Care Task Force, chaired by Dr. David Ross. The Task Force was charged with considering tests, processes and procedures with little or no value to emergency care that might represent meaningful cost savings if eliminated.
In a report to the ACEP Board of Directors this month, Task Force member Dr. Jay Schuur said that their Delphi panel and ongoing member surveys have suggested that a number of tests will meet the criteria of the "Choosing Wisely" campaign. They also determined that these tests would not increase the physician's liability, and would not negatively impact payments for emergency physicians.
After being reviewed by experts, emergency medicine leaders, and the ACEP Board, the report's data indicates that it would be appropriate for emergency medicine to participate in the campaign. A letter of ACEP's intention to participate was sent to the ABIM Foundation today.
The list of recommendations should be established by June. ACEP's Task Force is finalizing the evidence base for these recommendations, in part though the Emergency Medicine Practice Research Network (EMPRN). Attaching estimates of potential real-dollar savings to the recommendations is also being completed. Members of the Task Force and the ACEP Board believe this responsible approach will validate the substance of our recommendations, and provide assurance that there will be a real savings to the health care system while not impacting patient care.
But joining this national campaign is not the only approach ACEP is using its in journey to identify cost savings measures without compromising patient care.
In order for there to be a serious reduction in unnecessary tests and costs of defensive medicine over time, meaningful liability reform and safe harbors are vital. ACEP is encouraging ABIM and its campaign partners to lend their voices to the need for medical liability reform. This remains a top priority in ACEP's advocacy agenda.
Additionally, the College is working on other significant and impactful efforts, including proposing an elimination of the 3-day-stay rule and better management of transitions of care.
A variety of recommendations that strive to improve patient care and provide meaningful cost savings continue to be initiated, developed, and adopted by ACEP.  We are dedicated to ensuring that our specialty can be leaders in health care system efficiency while maintaining a high quality of emergency care and patient safety.